Lives being changed by the gospel of Christ.
The Wayside story on Fox 32 News… redemption (video)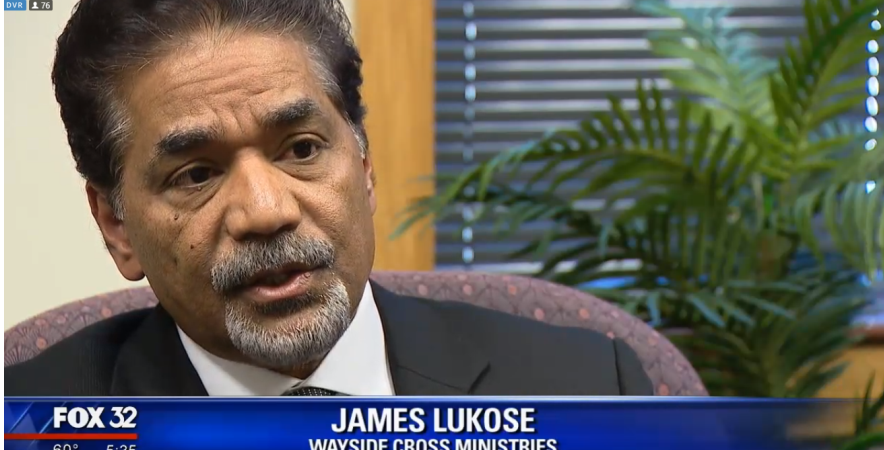 AURORA, Ill., April 25, 2019 –  This evening Fox 32 News showed the inside of Wayside Cross Ministries (WCM), 215 E. New York St., Aurora. The Wayside story explained that the gospel of Christ is the changer of hearts. 
This Aurora mission on March 29 received the prison-freed convicted murder Thomas Kokoraleis. This new housing situation raised some concerns and controversy in the Aurora community.
Kokoraleis will be confined in-house at the WCM facility for least the next three to four months.
On Monday, April 22, the WCM board reaffirmed its commitment to house and minister to this new resident.
This afternoon, news reporter Larry Yellen visited the Aurora ministry and its some 100 men. He and his television crew did several interviews and saw the third floor dormitory that houses Kokoraleis and other parts of the four-year-old housing building and campus.
Yellen interviewed WCM Executive Director James Lukose. Lukose summed up the Wayside story about Kokoraleis, "It's been almost a month. His growth. His demeanor. His countenance. We can see the change every day,"
Also interviewed were residents Michael Douglas and David Bialachowksi. They gave testimony to work of WCM and of the gospel. of Christ.
Fox Chicago 32 link… http://www.fox32chicago.com/news/local/inside-look-at-the-aurora-home-of-released-ripper-crew-killer
---
Read previous story about WCM and Thomas Kokoraleis… https://xpian.news/2019/04/20/the-ny-times-joins-the-coverage-wayside-cross-ministries-ministry-and-thomas-kokoraleis/