This in the end is a gravy story.
Potato Drop of 40,00 pounds will help local food pantries.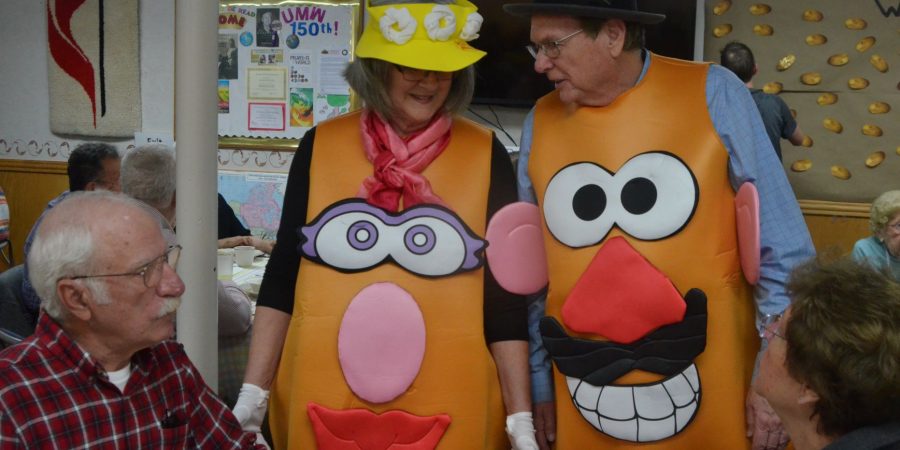 OSWEGO, Ill., April 7, 2019 – Oswego's Church of the Good Shepherd United Methodist held an "ultimate baked-potato bar" to raise funds that benefit a first Potato Drop of 42,000 pounds of Wisconsin potatoes in the church parking lot May 4.  Aurora area food pantries will pick up free potatoes at 9 a.m. on that day. 
Pantry Name/Potatoes Requested:
Aurora: Salvation Army, 200 lbs
Aurora: Holy Angels Church Pantry, 2,000 lbs;
Aurora: Marie Wilkinson Food Pantry, 8,000 lbs
Batavia: Batavia Interfaith Food Pantry, 800 lbs
Geneva: Geneva: St. Peter's Church Pantry, 2,000 lbs
Geneva: Northern Illinois Food Bank, remainder after pantries' pickup
Lee: Neighbors in Christ Ecumenical, 500 lbs
Naperville: Calvary Church Pantry, 250 lbs
Naperville: Loaves & Fishes Community Services, 8,000 lbs
New Lenox: New Lenox United Methodist Church, 8,000 lbs
Orland Park: Orland Park United Methodist Church, 2,000 lbs
Plainfield: Green Food Pantry, 1,000 lbs
Sandwich: Cornerstone Church, 700 lbs
Sugar Grove: Sugar Grove Between Friends, 2,000 lbs;
Sugar Grove: Sugar Grove Between Friends, 2,000 lbs
Sycamore: Sycamore United Methodist Church, 1,200 lbs
Yorkville: Kendall County Community Food Pantry, 6,000 lbs
Contributing Al Benson
---
Learn more about Church of the Good Shepherd UMC at… https://www.goodshepherdoswego.org/
Read more articles at… https://xpian.news/category/aurora/