No community dinners currently in Aurora
Free Community Dinners in the Tri-Cities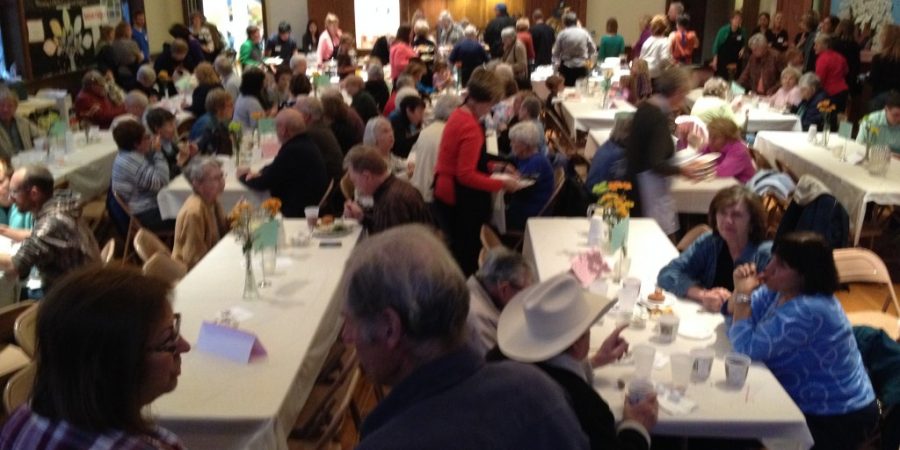 BATAVIA, Ill., March 4, 2019 – The Tri-Cities area is blessed with seven free monthly community dinners. The dinners take place at churches with the exception of the Elburn Lions Club. Beginning on third Monday to the last Sunday of the month, residents are treated to a wide variety of foods.
The Batavia dinner on the last Friday of the month is hosted by Bethany Lutheran Church. The meal is served in two distribution lines. Carry-out is offered. Homemade sweet delights and other desserts such as ice cream are featured. Drinks range from regular and decaf coffee to water and lemonade.
A special health highlight is the work of the faith community nurse in taking an individual's blood pressure. Some Fridays a musical treat is presented to the Batavia crowd. The evening gathering draws some 300 participants with numerous church and civic volunteers. It is supported by free-will donations.
These dinners draw individuals and families from throughout the Fox Valley area.
The author does not know of any free community dinners taking place in the state's second largest city, Aurora. The website of Trinity Episcopal Church does mention its weekly (Thursday) Sandwich Board lunch.
Christmas and Thanksgiving are times when churches and non-profits also offer a free dinner option.
Below is a listing of the Tri-Cities community dinners.
(Third Monday) St. Patrick Parish Loaves & Fishes Community Dinner @ St. Patrick Catholic Church – St. Charles
(Third Tuesday) Third Tuesday Suppers @ United Methodist Church of Geneva
(Third Friday) Third Friday Free Community Dinner @ Fox Valley Presbyterian Church – Geneva
(Fourth Tuesday) 4th Tuesday Community Supper @ St. Mark's Lutheran Church – St. Charles
(Fourth Tuesday) Free Community Spaghetti Dinner @ Elburn Lions Club
---