Morning of Challenge and Inspiration
FVCMA Community Prayer Breakfast Strives to Carry On Dr. King's Message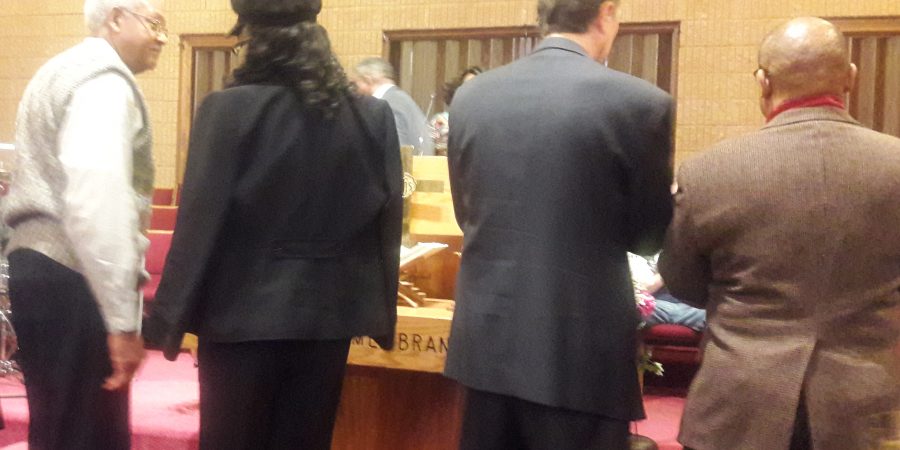 AURORA, Ill. – Today, on the national Martin Luther King Jr. holiday, Aurora clergy, public officials, and local residents gathered for a time of prayer, fellowship, music, and challenge at the annual Fox Valley Christian Ministerial Alliance's (FVCMA) Martin Luther King Jr. Community Prayer Breakfast. The event was held at Gayles Memorial Baptist Church on the city's west side.
Prayers were offered for the family, government, others, and especially for unity in the country. Pastor Andy Morgan of River Valley Community Church gave a deeply moving MLK refection. Pastor Delores Hicks of Exalted Word Church inspired the audience to keep on building that better world.
The audience of some 150 individuals include Aurora's Mayor Richard Irvin were treated to hearty country style breakfast by Gayles' volunteers.
FVCMA President Pastor Hicks of Exalted Word Church was the morning's facilitator. FVCMA and its members strive to engage the Aurora community with the gospel of Jesus Christ through many outreach and justice ministries. The group annually awards student scholarships.