Supporting COVID-19 Survivor: Aurora Salvation Army Corps answers call for help
AURORA, Ill.
, May 11, 2020 — When a COVID-19 survivor in suburban Chicago needed help,
a
 call went out to the Salvation Army.
Answering the call were Salvation Army Aurora Corp
s
Captains Rich and Linnea Forney.
"We took the call in the late afternoon," Rich Forney
recalled
. "John Ramos, his wife Chrisann and a daughter were quarantined at home after Chrisann returned home after being hospitalized with the COVID-19 coronavirus. The family had little food and supplies and no family to call."
The Forneys stepped up and delivered two bags of food, cough medicine and cleaning supplies to the family's front porch.
The Forneys keep in touch with the Ramos family and are glad the outcome was beneficial. "This is what we do," said Linnea Forney. "We are happy that we were there to help when they needed us."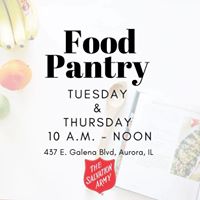 According to the Forneys, the Aurora Corps has helped countless families since the pandemic's outbreak. Families visiting the Corps' pantry on Aurora's near East side, open from 10 a.m. to noon Tuesdays and Thursdays, has doubled since mid-March.
Rich Forney said, "It could happen to any of us. We will continue to be a resource for our most vulnerable neighbors. We are blessed to serve."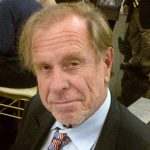 Al Benson is an Aurora-based freelance photo-journalist. He is currently an archives research specialist at Aurora University. His work has appeared in The Voice, The Daily Herald, The Beacon-News, and the Chicago Tribune.