Sara Williams, ministry assistant at Flowing Forth, said congregants donated funds that provided breakfast for 30 Edward employees...
Aurora Methodists donate breakfast to Naperville hospital workers
AURORA, Ill., April 22, 2020 — Flowing Forth United Methodist Church in Aurora donated breakfast foods Tuesday, April 21, to healthcare workers at Edward Hospital in Naperville.
Sara Williams, ministry assistant at Flowing Forth, said congregants donated funds that provided breakfast for 30 Edward employees, including laboratory and pharmacy workers coming off the night shift and others starting the day shift
According to Williams, Panera Bread on Rt. 59 opened early to deliver bagels, cream cheese and pastry rings to Edward's main entrance at 6:30 a.m. Flowing Forth congregants and Edward employees, Laurel Gilbert of Aurora and Phil Williams of North Aurora, accepted the delivery and shared the treats in their departments. Gilbert is an Edward clinical laboratory scientist and Williams is associate vice president of pharmacy services.
Williams said thank-you notes signed by church members accompanied the food. The church plans to provide a meal to both departments next week for the shift change between day and evening shifts. Additionally, 50 $5 gift Starbucks gift cards will be tucked into congregation-signed thank-you cards for Edward ER department workers.
Gilbert and Williams served as department photographers for the breakfast.
Sara Williams and Rev. Derek Rogers, lead pastor at Flowing Forth, came up with breakfast idea. She said, "We're overwhelmed by all that the medical community is doing to provide care and healing during this time and we wanted to provide a little joy, gratitude and encouragement in return!"
Gilbert added, "A great big thanks to my Flowing Forth UMC family for providing breakfast to my lab coworkers. We really appreciate being appreciated!"
During normal times, Flowing Forth holds worship services at 10 a.m. Sundays at Aurora Christian School, 2255 Sullivan Rd. in Aurora. The public is invited. Parking is free.
In-person meetings were suspended in March due to stay-at-home orders. Virtual worship services by prerecorded videos are posted on Facebook (flowingforthumc.org) by Saturday evening. The services include scripture readings, a sermon and music by a worship band.
Prayer and Bible study using Zoom videoconferencing are offered Sunday mornings at 10 a.m. The public is invited to call in or video in. Use the link ZOOM Conferencing or call (312) 626-6799 and enter meeting ID# 225 859 687.
"An Altar in the World" is being explored in April and May sermons by Rev. Rogers. His sermon schedule is:
April 26: "Sheltering"
May 3: "Breathing"
May 10: "Eating"
May 17: "Working"
May 24: "Resting"
May 31: "Connecting"
Call (630) 239-2321, email flowingforthumc@gmail.com or visit flowingforthumc.org for more information. For pastoral care needs, call Pastor Rogers at (815) 955-2129.
---
Read more news at XPian News… https://xpian.news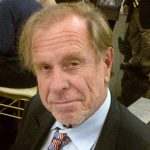 Al Benson is an Aurora-based freelance photo-journalist. He is currently an archives research specialist at Aurora University. His work has appeared in The Voice, The Daily Herald, The Beacon-News, and the Chicago Tribune.