Acclaimed harpist Nichole Luchs will perform "Sounds of the Season," a benefit concert
Aurora Methodists to hold benefit harp concert on Sat., Nov. 23
AURORA, Ill., Nov. 15, 2019—Acclaimed harpist Nichole Luchs will perform "Sounds of the Season," a benefit concert, at 7 p.m. Saturday, Nov. 23, at Wesley United Methodist Church, 14 N. May St. in Aurora.
The public is invited. Parking is free. The concert will benefit renovations to Wesley's chapel.
Admission is $12 for adults, $6 for children ages 10-15, free for children 9 and under and #25 for families of four or more.
Tickets are available at the church office or call (630) 896-1033 for reservations.
Nichole Luchs, a native of Freeport, started playing the harp at the age of 10 through the harp program at her public school. She studied with harpist Nanette Felix, until she graduated from high school, and then went on to study with Elizabeth Cifani, principal harpist with the Lyric Opera of Chicago.
Luchs is an active free-lance musician and performs throughout Illinois and Iowa. She is the principal harpist for the Peoria Symphony, DuPage Symphony, and Illinois Valley Symphony, and she has performed with many orchestras in the area including the Rockford Symphony, Evanston Symphony, Skokie Valley Symphony, Fox Valley Symphony, Quad City Symphony, and Dubuque Symphony.
She is also an active teacher and is the harp instructor at Fox River Academy of Music and Art in Oswego and at North Central College in Naperville.
Luchs received a Bachelors degree in Harp Performance from Northern Illinois University and a Masters degree in Harp Performance from Northwestern University. During her studies, she was the recipient of the prestigious Eckstein Scholarship and the Keefer award. In 2002, she performed two duets with world-renowned Steel-pan artist, Liam Teague, on his Christmas recording A Christmas Gift produced by Sack records.
She also performed on the debut recording of modern composer Dexter Morrill entitled Dexter Morrill: Three Concertos produced by Centaur Records, Inc. She was a featured performer in the Paidiea Project, a documentary on the music of ancient Greece. Most recently, she recorded an album of music for the Harp and Cello entitled "After a Dream" with cellist, Thor Steven Sigurdson, as "Duo Sull'aria".
Call (630) 896-1033 for more information.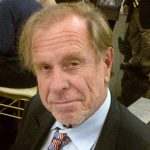 Al Benson is an Aurora-based freelance photo-journalist. He is currently an archives research specialist at Aurora University. His work has appeared in The Voice, The Daily Herald, The Beacon-News, and the Chicago Tribune.