Thursday, October 3rd, 2019
This is fearmongering cleverly disguised as a message to take spiritual comfort in the will of a sovereign God.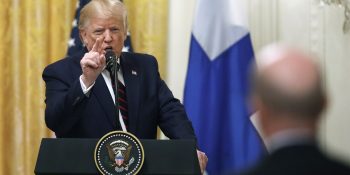 by: John Fea Oct. 3, 2019 (RNS) — In 2016, I used the term "court evangelicals" to describe the evangelical Christians who frequent the White House to pray for President Donald Trump, flatter him and urge him to champion Christian right policies on abortion, religious liberty, Israel and immigration. The U.S. House of Representatives' recent decision to begin an impeachment inquiry has prompted the court evangelicals to rise up in defense of the man who many of them believe was chosen by God to lead the United States and restoreRead More
Help foster civility among Americans.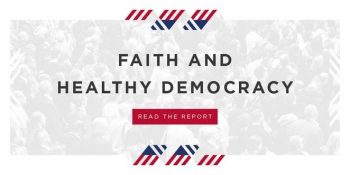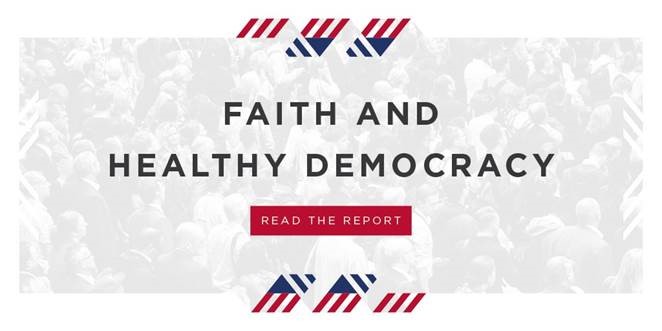 by Tom Strode NASHVILLE, Sept. 27, 2019 (BP) — A report examining how evangelical Christians might help in healing America's political and cultural divides was issued Thursday (Sept. 26) by the Southern Baptist Ethics & Religious Liberty Commission. "Faith and Healthy Democracy" is an account of what an ERLC-led research team learned from interviews with nearly 50 evangelical thought leaders and a LifeWay Research survey of more than 1,300 evangelicals. See related Baptist Press story. The ERLC plans on it being the first of many steps in the next yearRead More
Editor's Links of Interest
For 25 years, one very determined nun's program has been pairing volunteer English-speaking tutors one-on-one with women who need literacy skills. The results have been life-changing. Source: Aurora's Dominican Literacy Center changing women's lives through mentoring – Chicago Sun-Times