New Habitat Home is Coming
Montgomery family breaks ground for Habitat home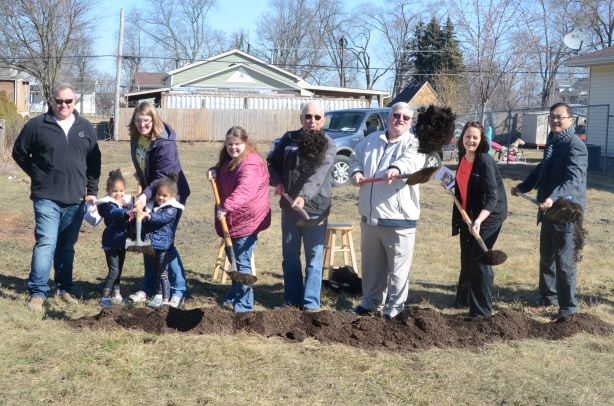 Aurora, Ill., March 23, 2019 -Andrea Wood of Montgomery and sons Nicholas and Christopher broke ground on Saturday, March 23, at 1530 Solfisburg Ave. in Aurora for their future Fox Valley Habitat for Humanity home.
The Wood house is Habitat's 64th in the Aurora area since 1988 and third annual Faith Build, a collaboration of about 30 local faith communities. Construction begins May 10-11.
More churches are invited to join the effort. Call (630) 206-5038. 
---