Monday, June 8th, 2020
Jesus commanded us to go make disciples of all nations, the Hispanic, the Somalis, the Arabs, the Greek. Yes, Jesus meant all nations, not only the Europeans!!
Christians, Love your Neighbor as yourselves Black Babies Abortion Is the Real Genocide Grace to you and peace from God our Father and the Lord Jesus Christ. Our Gospel reading today, first Sunday after Pentecost, is from the Gospel of Matthew, Chapter 28: "Go therefore and make disciples of all nations, baptizing them (in the name of the Father and of the Son and of the Holy Spirit, 20 teaching them to observe all that I have commanded you. This is What is called the Great Commission, not a the "GreatRead More
"There is a branch of the evangelical church — like we saw today — that is standing up against these issues,.."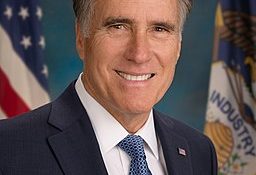 by: Jack Jenkins WASHINGTON, June 7, 2020 (RNS) — Utah Senator and former Republican presidential candidate Mitt Romney joined demonstrators against racial injustice on Sunday (June 7) in a march to the U.S. Capitol that was organized by evangelical Christian activists, telling reporters he was attending the demonstration to help "end brutality" before adding, "Black lives matter." Romney, a member of the Church of Jesus Christ of Latter-day Saints who has spoken often of his faith, also tweeted out a picture of himself at the "Faith Works" march below theRead More